Visite el sitio web de la empresa
Reclame este listado
Enviar un mensaje
The Clean Dog, Inc.





(0 Comentarios)
Código de Registro:
AGEF01
Código de Promoción:
AGEJCL
Owner, Maria Hannah believes that pet care and grooming services at The Clean Dog, Inc., is a philosophy. We are a boutique, specialized holistic pet care facility and pet supply. We believe that how we treat our pets, what products we promote for their bodies, and what products we recommend they put in their bodies says a lot about who we are and what we care about.
We care about taking our time, being responsible and doing things the right way. We deliver attentive, conscientious and loving pet care and grooming services, so that you can be confident that you are receiving quality services. And we source with care, so that the products you find at The Clean Dog, Inc. are quality products at a good price.
Additional Services
Our team is ready to consult about the service(s) that best fit your pet's needs. All Professional Grooming, Express Bath Bar or Self Wash services may be upgraded with Spa Packages or A La Carte Services:
SHEDDING COAT REMOVAL
Brushing, Combing and Raking to remove excessive shedding hair and/or undercoat and hydrate dry skin.
SEASONAL FACIAL, BOW OR BANDANNA & COLOGNE PACKAGE
Tearless facial to cleanse and brighten faces, eyes and beards, plus stylish accessory and cologne in seasonal colors fragrances.
NAIL TRIM OR GRINDING
Nail trimming is essential to maintaining good pet health and hygiene. When pet nails get too long, it can lead to pain and other serious issues that limit your pet's movements. As soon as your pet's nails touch the ground or grow past the pad of the paw, it's time! Schedule a clip or grind regularly, for good health.
AYURVEDA SPA TREATMENTS
Restore balance with the appropriate Oatmeal, Medicated, or Flea and Tick shampoo, then hydrating treatment to alleviate allergies, dryness, flakiness, itchiness, bacteria, pests, etc.
BRUSH OUT OR MATTED HAIR REMOVAL
Can't keep up with the brushing your pet's coat needs to prevent matted hair from forming? Bring them in for a professional brush out between grooming or bathing to keep a luxurious coat.
COLOR ENHANCING SPA PACKAGE
Bring out the color – make it shine! Rescue and repair your pet's dull coat with specially formulated shampoos and conditioners designed to add luster to your pet's natural coat.
HAIR DYE / TEMPORARY TATTOOS / BLING
Sometimes we want to mix it up with a little color, spirit and bling – let us help your pet make a fashion statement with some glamourous color to pawa, ears, tail or a mohawk.
Ubicación:
Atlanta, Georgia, Estados Unidos
Dirección:
448 Ralph McGill Blvd NE Atlanta, GA 30312 Estados Unidos
Sitio web:
https://www.thecleandog.com
Teléfono:
(404) 567-1750
horas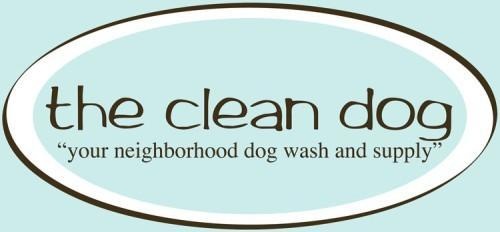 Publicado el: 08/03/20 , Visitas en total: 885
448 Ralph McGill Blvd NE Atlanta, GA 30312 Estados Unidos
Atlanta, Georgia, Estados Unidos