Visite el sitio web de la empresa
Reclame este listado
Enviar un mensaje
Dekalb Pediatric Center





(0 Comentarios)
Código de Registro:
AGEF01
Código de Promoción:
AGEJCL
Dekalb Pediatric Center, founded in 1992 by Dr. Jane Wilkov, is a full service pediatric practice providing comprehensive care and a medical home to patients from birth to young adulthood. We've grown over the years but stay true to our original mission to foster the growth and development of all children under our care in a personal and compassionate way.
Practice Highlights:
Highest quality, evidence based medicine by our board certified pediatricians and pediatric nurse practioner
Comprehensive treatment for acute illness and chronic conditions
Routine well visits and immunizations per the American Academy of Pediatrics recommended schedule
Customer service and accessibility a practice priority
Separate sick and well waiting rooms, self check in kiosks, computers in every exam room and easy access
Electronic medical records, e-prescribing, and robust patient portal
On line sick appointments, secure messages, and pre visit intake forms completed from home
Friendly, caring, well trained staff ready to meet and exceed your expectations
Nurse advice line for routine concerns and physician available 24/7 for emergencies.
Ubicación:
Atlanta, Georgia, Estados Unidos
Dirección:
Dekalb Pediatric Center 350 Winn Way Decatur, Georgia 30030
Sitio web:
https://dekalbpeds.com
Teléfono:
(404) 508-1177
horas
Publicado el: 07/03/20 , Visitas en total: 862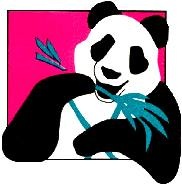 Dekalb Pediatric Center 350 Winn Way Decatur, Georgia 30030
Atlanta, Georgia, Estados Unidos