Visite el sitio web de la empresa
Reclame este listado
Enviar un mensaje
Blue Rhino





(0 Comentarios)
Código de Registro:
AGEF01
Código de Promoción:
AGEJCL
That's us! We're America's #1 propane tank exchange brand. We fuel good times.
Maybe you've seen us on a display in front of a store. More than 50,000 retailers sell Blue Rhino.
Or perhaps you've seen us on a gas grill or fire pit. Millions of Americans trust Blue Rhino to fuel their propane appliances.
At Blue Rhino, we're known for the care we put into every propane tank. We're also synonymous with convenience – because when you need propane quick, there's probably a Rhino nearby.
Ubicación:
Atlanta, Georgia, Estados Unidos
Dirección:
1922 Shorter Ave NW Rome, GA 30165 Estados Unidos
Sitio web:
https://bluerhino.com
Teléfono:
(706) 232-6018
horas
Publicado el: 08/06/20 , Visitas en total: 629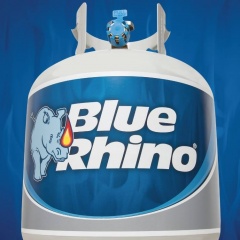 1922 Shorter Ave NW Rome, GA 30165 Estados Unidos
Atlanta, Georgia, Estados Unidos