Visite el sitio web de la empresa
Reclame este listado
Enviar un mensaje
Amir's Nitrogen Ice Parlor





(0 Comentarios)
Código de Registro:
AGEF01
Código de Promoción:
AGEJCL
Founded in 2018, Amir's Nitrogen Ice Parlor aims to empower people of all ages to ignite an interest in science by blending the element of nitrogen with the hands-on experience of crafting a
delicious, frozen treat.
SCIENCE LAB FIELD TRIPS
Bring your group for an interactive taste-test of science you can eat!
PRIVATE EVENTS & BIRTHDAY PARTIES
Looking for an extra cool way to entertain guests at your next event? We've got you covered!
CATERING SERVICE
Ready for custom ice cream on demand? Let us cater your next event!
How It Works
At Amir's Nitrogen Ice Parlor, our N7-dulgences are hand-crafted, fresh-to-order. We mix your choice of a dairy, yogurt or vegan cream base with your selection of a flavor N7-fusion and Mix-N7s toppings and then N7-stantly freeze the mixture using liquid nitrogen (N7).
Since liquid nitrogen has a boiling point of -320° Fahrenheit, when our trained staff pour liquid nitrogen over/above your mixture of ingredients, it N7-stantly freezes fat particles and water crystals, allowing them to remain tiny. The smaller the particles, the creamier your ice cream N7-dulgence! Now that's Science You Can Eat!
You're The Scientist
Now comes the best part: taste-test your experiment! Afterward, let us know how you did. Afterall, all great scientists document their results.
How delicious did your hypothesis (N7-dulgence recipe) turn out?
Share your results for a chance to have your creation featured as the next weekly You-Call-It N7-dulgence! Use #AmirsParlor and tag @AmirsParlor in all your social media posts.
Ubicación:
Atlanta, Georgia, Estados Unidos
Dirección:
1245 Caroline St NE Unit F-110 Atlanta, GA 30307 Estados Unidos
Sitio web:
amirsparlor.com
Teléfono:
(404) 228-8524
horas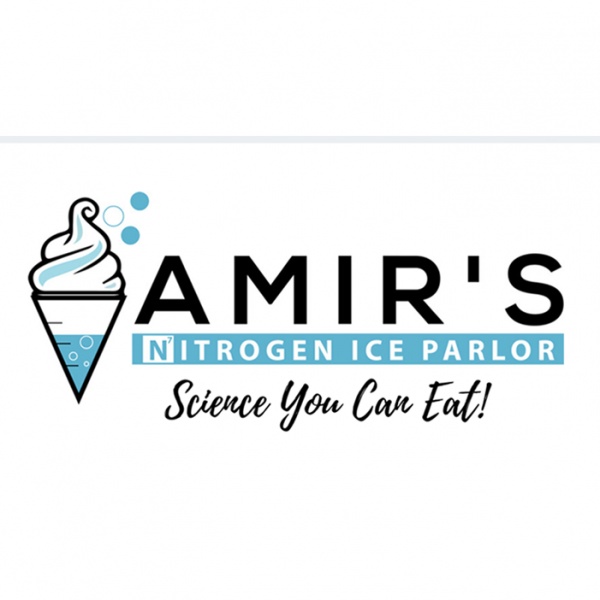 Publicado el: 10/07/20 , Visitas en total: 1015
1245 Caroline St NE Unit F-110 Atlanta, GA 30307 Estados Unidos
Atlanta, Georgia, Estados Unidos